One Step Closer to Her Late Mother's Dream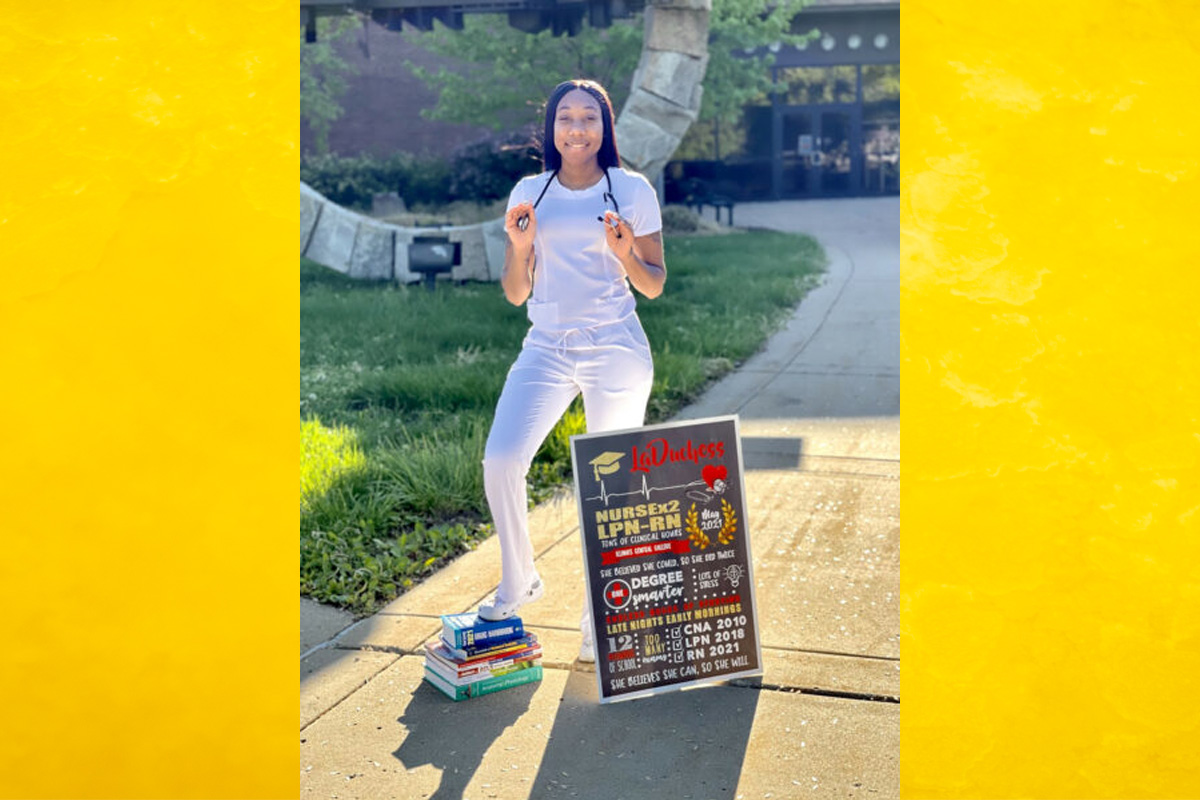 LaDuchess is one step closer toward her dream career of becoming a registered nurse after graduating from the LPN to RN program at ICC this spring. This achievement is extremely special to LaDuchess since it was her late mother's hope for her as well.
"While my mother was battling cancer, I was very interested in her care treatments and learning what her body was going through. Her wish for me was to become a nurse. She knew I could do it," said LaDuchess.
A 28-year-old single mother of two, LaDuchess has worked in the healthcare field as a CNA since 2010. In 2018, she completed her LPN certificate at ICC. Now, with help from the ICC Educational Foundation and the James E. Henry Memorial Endowed Scholarship, she has graduated from the LPN to RN degree program. She plans to continue her education and earn a bachelor's degree in nursing, followed by a master's degree, with hopes of eventually becoming a nurse practitioner.
"Receiving a scholarship from the ICC Educational Foundation helped my family and me a lot. With my financial aid running out, the scholarship allowed me to work fewer hours to pay bills. It allowed me to focus more on school and make it the main priority."

– LaDuchess
Her scholarship nominator shared, "LaDuchess is a hard worker who is always willing to go out of her way to assist others. She is constantly wanting to learn more and goes above and beyond what is required. I have not seen anyone as dedicated to continuing their career path as much as she is."
LaDuchess adds, "I just really love helping people. I hope I can bring joy into others' lives through the care I give while my mother watches down on me from heaven."
. . . . .
The ICC Healthcare Professional to RN program (previously called LPN-to-RN) is designed for healthcare professionals who have the desire for more responsibility in patient care. This program provides theory, laboratory, and clinical learning opportunities to develop the knowledge, skills, and attitudes needed to transition into a registered nurse role.