An ICC Family Celebration for Father & Son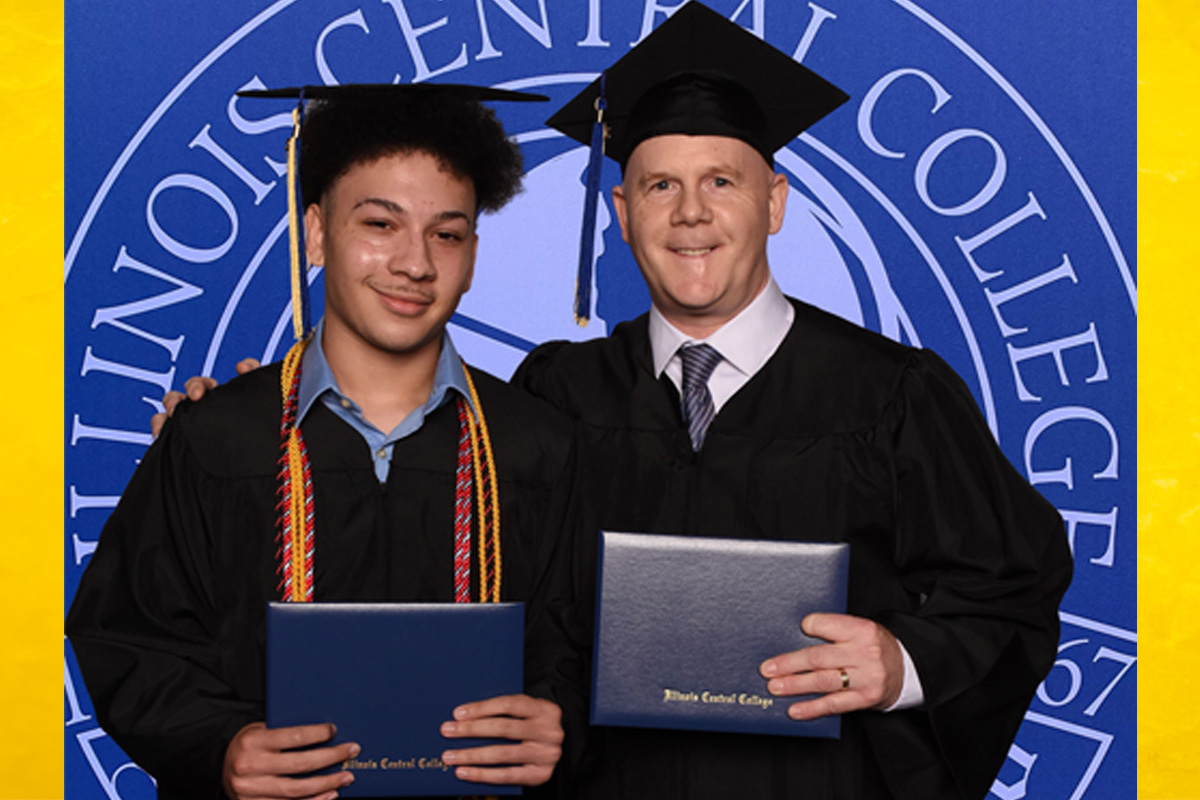 Looking to aim high, Michael recently earned the ultimate head start in his education and career. In May, Michael earned his associate degree from ICC and graduated from high school simultaneously, all at the age of 17.
ICC and the Dual Degree program made this incredible milestone possible. Michael said, "Before joining this program, I didn't even know how seriously I wanted to take school. But my first semester in this program demonstrated how successful I could be in the right learning environment with the right resources."
He says his decision to participate in the Dual Degree program allowed him to thrive academically, and he hopes to serve as a role model for students who are struggling to find their place in the education system.
To make his accomplishment even more exciting, Michael wasn't the only one in his family to walk across the ICC stage. His father, also named Michael, shared a similar journey, and graduated from ICC with his associate degree, as well. Together, they were able to share the ICC college experience, and together, they walked the stage to receive their diplomas.
"We have both embarked on this long academic journey and were really enthusiastic about seeing it come to fruition during the ceremony," said Michael.
"It is never too late to reach your goals, and I feel that being able to experience graduation together as a father and son really epitomizes that sentiment."

– Michael
Now Michael is setting his sights on earning scholarships to continue his education at Bradley University. He will pursue his bachelor's degree in English and his ultimate goal is to become an attorney. Congratulations.