WEI Program Saves Jack's Life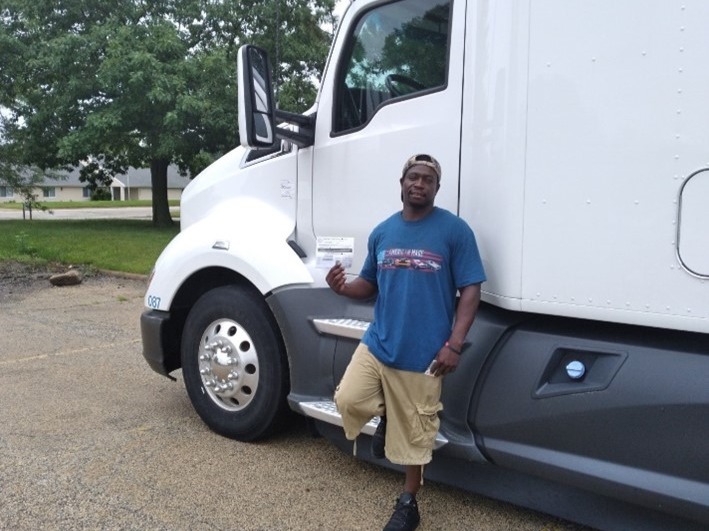 Jack experienced a childhood full of obstacles. Likewise, his adult life was filled with many barriers, including poverty, the deaths of family members and friends, and incarceration. Jack shared, "At times it felt like the walls were closing in on me. I had no positive role models or support, and I had made many poor decisions."
This gave me a whole new outlook on life. I wanted to do better. I needed to do better. I was able to show my kids that education is the route to take and not the streets.

– Jack
With the help of the WEI Workforce Readiness program, he was able to gain the skills needed for gainful employment. He then enrolled in the Truck Driver Training program at ICC. Within the first two weeks, he had his CDL permit. Within seven weeks, he had successfully completed all requirements to obtain his CDL license.
He shared, "I'm so grateful ICC offered a program that literally saved my life. The program support, and the support system that came with it, is what kept me engaged. I want to thank ICC and everyone at the college for helping me turn my life around."
Now, Jack earns a family-sustaining wage making approximately $25 an hour.