Jay, and others, graduate from ICC's first Industrial Maintenance Apprenticeship Cohort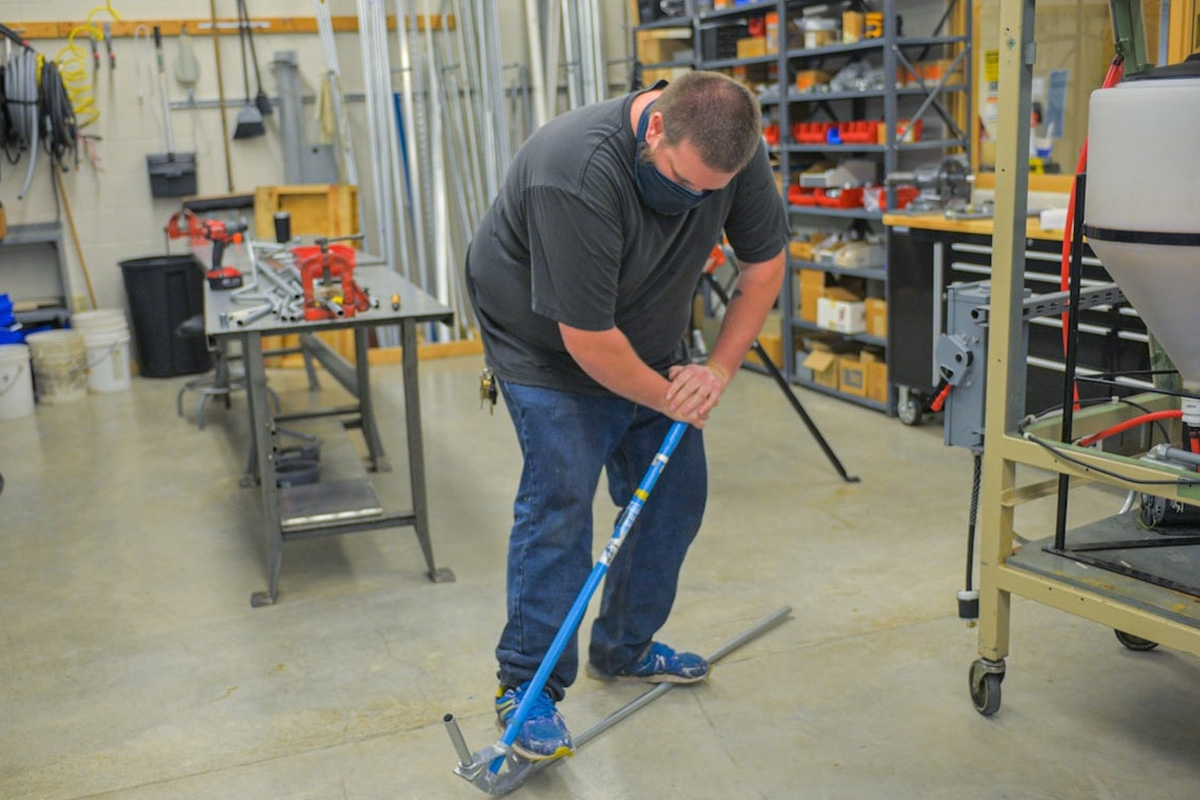 ICC recently graduated its first cohort of students through the Industrial Maintenance apprenticeship program. Among the proud graduates was Jay, a single father of three striving to better himself and his family. Jay now works for Caterpillar in Morton as an industrial maintenance technician.
"I have come a long way in my time at ICC and am excited to continue my journey," said Jay. "I am proud of completing this program to better provide for my family. I hope to continually educate myself so I can continually provide more for my children."
The ICC apprenticeship program made it possible for Jay and his fellow apprentices to "earn as they learn;" they earned an hourly pay and the sponsoring company paid for full tuition, fees and books. Partnering companies, like Caterpillar, provided the work experience to ensure their professional skills while in-class training was completed at ICC. The apprentices received their training in short, four-week blocks of coursework, followed by four weeks of on-the-job training.
Jay said, "The apprenticeship program was very beneficial for those of us starting with a small knowledge base who wanted to develop into a skilled craftsman. It allowed me the opportunity to gain on-the-job experience while receiving a paycheck. I am definitely a more robust craftsman because of the ICC apprenticeship program."
He attributed his success in the program to the excellent teaching staff at the college. "Every moment I spent at ICC, I felt my professors were personally invested in me and my fellow students' success. I cannot overstate how important that was for me."
Jay highly recommends the apprenticeship program for potential students.
"Take advantage of the small class size and the excellent teachers at ICC. Also, utilize the on-the-job training and ask a million questions. ICC gives you the skills so you, too, can be successful."

– Jay
The cohort of graduates can expect a long-term career as an industrial maintenance technician with a good salary, job advancement opportunities and the chance to use cutting-edge technology while working with their hands. They can expect a median salary of $55,491 per year, with highly experienced workers earning up to $77,484 annually.