From Africa to Nurse: Nothing is Stopping Her Now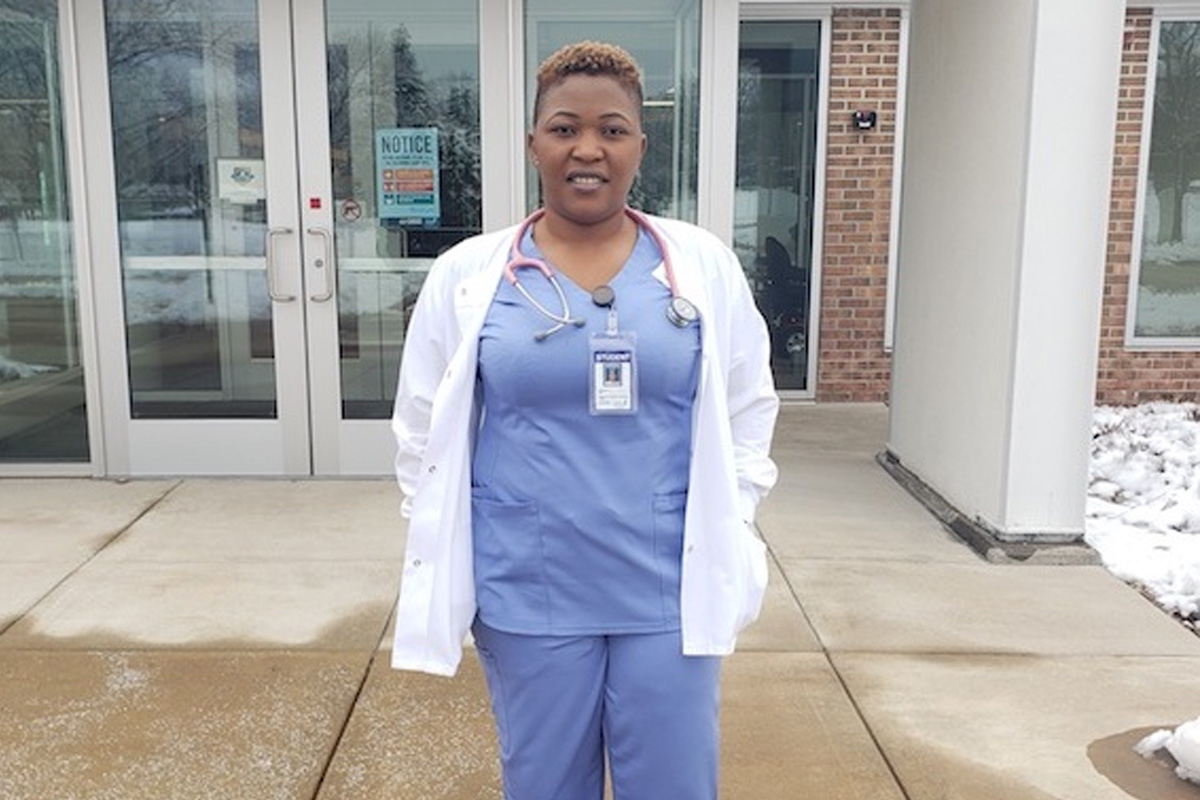 The Workforce Equity Initiative program at Illinois Central College opens opportunities for students who need them most. Belinda and her family know that personally.
Having moved to the United States in 2016 from Cameroon, a Central African country, Belinda and her family struggled to make ends meet. "We had limited resources and struggled financially due to lack of hours and low-wage jobs."
In January 2020, Belinda was accepted into the Licensed Practical Nursing (LPN) program through the ICC Workforce Equity Initiative (WEI). While she faced several challenging moments during the LPN program, Belinda kept a positive attitude and didn't give up. She said, "Raising two children while studying and preparing for tests was challenging and led to many sleepless nights. There were times when I wanted to give up, but I knew I couldn't. It has always been my passion to work in the healthcare field, and my passion motivated me to complete the program."
On December 12, 2020, Belinda achieved her goal of completing the LPN program. She is currently preparing to take the National Council Licensure Examination (NCLEX) in February to become a certified nurse.
"My ultimate goal is to become a doctor, and ICC has provided the foundation for that dream to become a reality."

– Belinda
Driven by appreciation and motivation, Belinda said, "There is nothing that can stop me from achieving my goals at this point. I want to thank ICC for providing me this opportunity through the WEI program. You have truly changed my life and my family's lives. Thank you."