Ciara, and First-Ever Graduating Dual-Degree Cohort, Celebrate Earning Two Degrees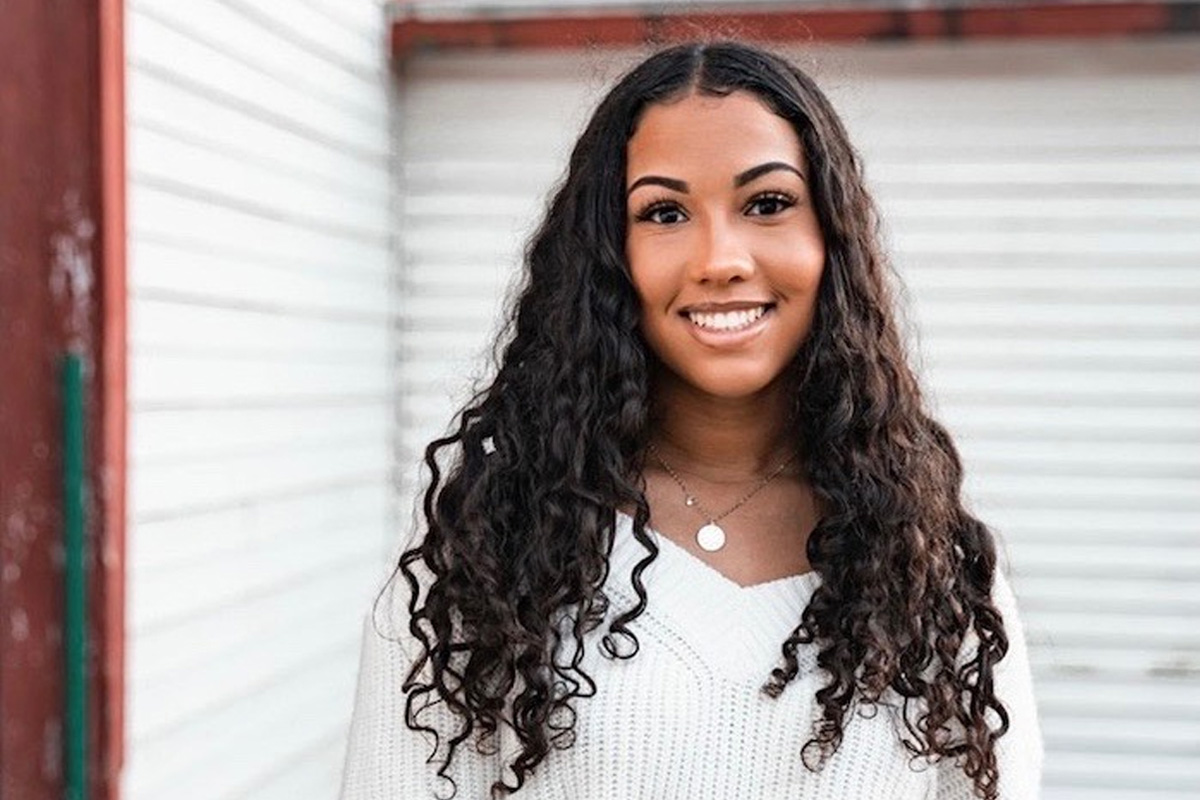 While most senior students are anxiously awaiting their high school graduation, Ciara and 14 other Peoria Public School students are preparing to celebrate two milestones in one day.
On May 15, this special group of students will become Illinois Central College's first-ever graduating cohort to earn both their high school diploma and associate degrees.
The dual-degree program, often referred to as D2, first launched in the fall of 2019 with Peoria Public Schools. It offered high-performing juniors, like Ciara, the opportunity to earn a high school diploma and an associate in arts degree at the same time. Students attended classes together as a cohort at the ICC Peoria campus and had full access to the College's academic support services. Their high school counselors continued supporting the students, who also had the option of participating in their high school extra-curricular activities. Ciara said, "I was happy with the amount of support and help I received while in the program. Teachers were always willing to assist, and the ICC tutoring center was also helpful."
"The D2 program has helped me focus on my plan and my future. If I had taken regular high school classes, I most likely wouldn't have a solid college plan right now, nor a jump start on college credits,"

– Ciara
"The program allowed me to work to my full potential while managing a flexible schedule. D2 gave us great freedom and flexibility, so we had to learn to manage our time in order to not fall behind."
Ciara found it helpful to be in a cohort where she could identify with other students. She said, "Making the transition to a dual degree program was difficult but having people there who could relate to me was very helpful." Together, the cohort of 15 achieved a median GPA of 3.4, with 12 students earning a 3.0 or higher. Ciara shared, "The D2 program is truly worth the work."
Now, at the age of 18, Ciara plans to transfer to the University of Missouri at Saint Louis where she will enter as a college junior. There she plans to major in psychology and minor in business. After completing her education, she wants to open a counseling center. "My entire goal for my education is to help people and animals. I want to provide mental health counseling for those who are in need. I also want to save older animals, who otherwise may be put down, and give them a purpose," said Ciara. "I plan to combine the two by rescuing geriatric animals and using them in counseling and therapy."
ICC is incredibly proud of Ciara and this pioneering group of young students. This program propels high-performing students forward, supports their academic and social needs, and provides them with an outstanding head start in their educational journey. These students will surely thrive and carry this momentum into their final years of college, enabling them to begin a career and accomplish their goals at a much quicker pace.
The second D2 cohort began in the fall of 2020 and, in addition to Peoria Public School students, included students from Washington and Dunlap high schools. The third cohort will begin this fall with Morton High School also participating.
For more information regarding the D2 dual-degree program, please contact the ICC College and Career Readiness office at (309) 690-6863.