Trailblazing Trades: Austin's Success in his Industrial Maintenance Apprenticeship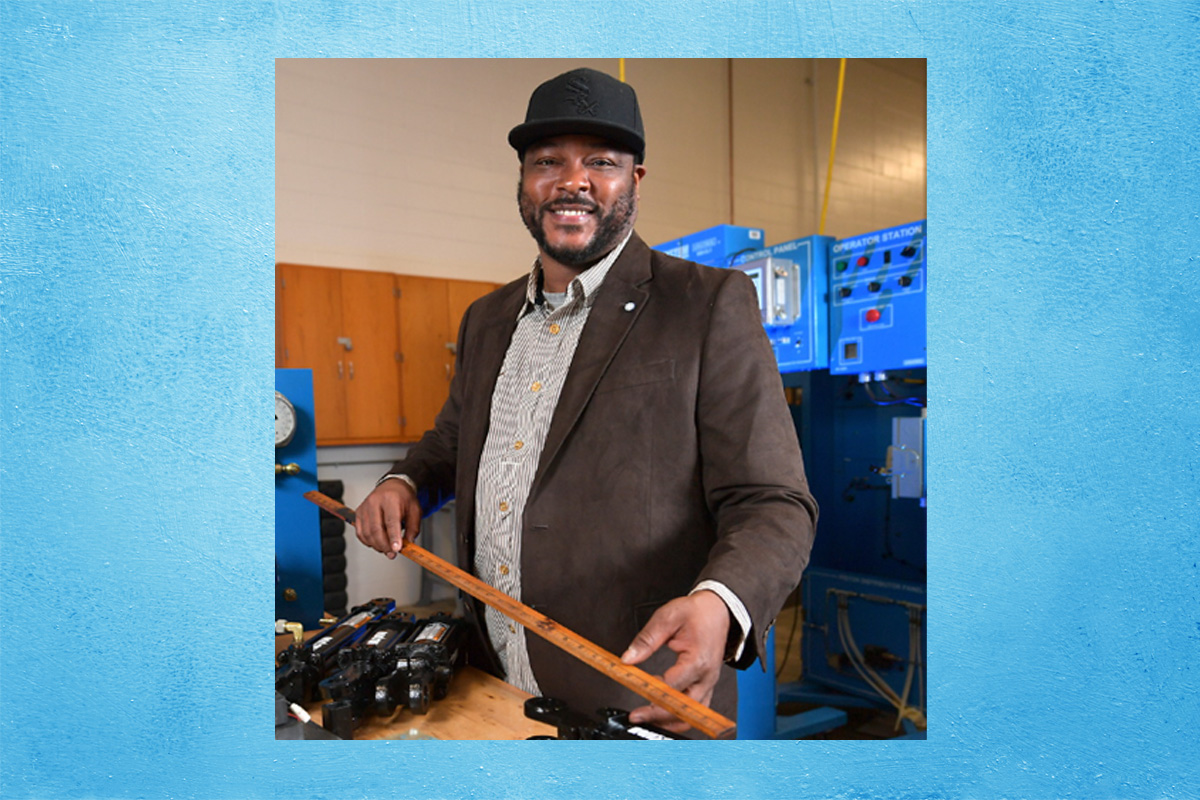 As a first-generation college student, Austin Erving is driven by the desire to secure a rewarding career to support his growing family. After dedicating 15 years to being a CNA and working towards becoming a nurse practitioner, Austin realized the need to switch directions for better family support. Despite having known since high school that he wanted to attend college, as a family man, he also needed to earn a living. Drawn to working with his hands, he explored various trades and found a production job at Caterpillar. Eager for more, he embraced Caterpillar's offer to undertake an Industrial Maintenance apprenticeship in Mechatronics or Electronics.
While Austin acknowledges the intensity of the program, he values the opportunity for hands-on training while making a living simultaneously. He sees this as a "life changing opportunity" that can lead individuals wherever they choose to go. Austin believes that celebrating Apprenticeship Week is an excellent way to spread the word about apprenticeships, emphasizing their role in preparing individuals for highly sought-after careers. His advice to others is clear:
"When you see an opportunity like this, don't let it pass you by."

Austin Erving
Austin expresses gratitude for the comprehensive support he has received at ICC, extending from the instructors to the program coordinator, Amanda Nordstrom, who he commends for going "above and beyond for the apprentices." Throughout his apprenticeship, he has been guided by his on-the-job trainer, Jay Worrick, a Journeyman at Caterpillar who initially informed Austin about the apprenticeship opportunity.
Given that Austin's apprenticeship in Industrial Maintenance covers both electrical and mechanical training, he becomes more marketable across various industries. Post-apprenticeship, Austin envisions a fulfilling career with Caterpillar, enabling him to purchase a home and provide a comfortable living for his family. Looking even further into the future, he has plans for retirement: starting his own business. To Austin, apprenticeships represent the future.