Griffin Dahlberg Receives the DPET Outstanding Graduate Award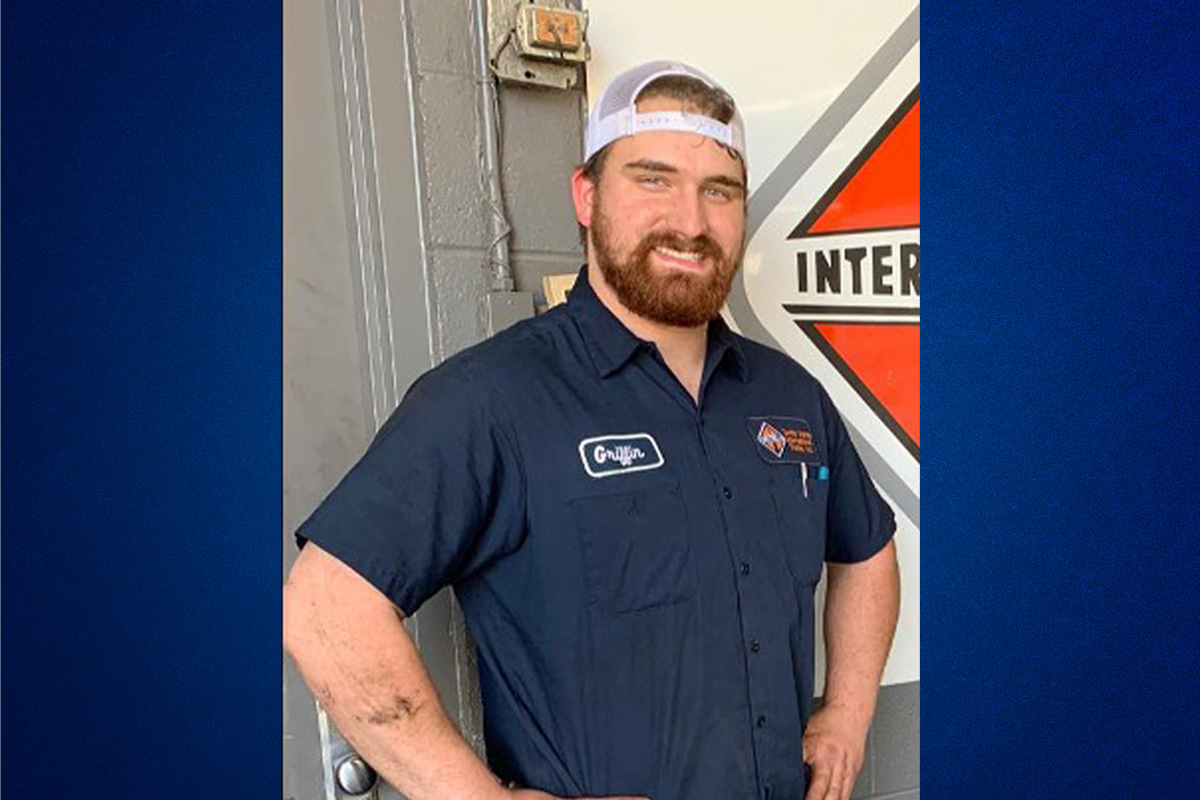 Griffin Dahlberg, a recent graduate of the Diesel-Powered Equipment Technology (DPET) Program, is a leader, exceptional student, and recipient of the DPET program's Outstanding Graduate Award.
During his freshman year, Griffin stood out as a well-rounded leader in the classroom, his professors recommended him for a student sponsorship opportunity at Centre State International Trucks, Inc. Centre State generously offers their support of the DPET Program by providing student sponsorships, which includes assisting students with their educational expenses and student employment.
We need each other to continue to grow our community. Without ICC's dedication, employers like us wouldn't have the workforce needed.

Kelly Perkins, Centre State Director
Griffin's professors were further impressed by the way he engaged with his peers. They often walked into the classroom to find Griffin at the whiteboard, tutoring 3-4 of his fellow students. He would invite them to learn at Centre State, stating, "Why don't you join me at work tonight? Just come watch me." These efforts led four additional students to find opportunities at Centre State.
Kelly says Griffin has continuously gone above and beyond for her business by displaying a professional work ethic, being a dedicated student, and even being an excellent recruiter in attracting additional students to consider a career at Centre State.
What's even more impressive about Griffin? He accomplished his dream of becoming a diesel technician by attending school and working full-time while caring for his wife and two young children. Griffin is also bilingual in English and Spanish and was able to interact with Spanish-only speakers at several DPET events, extending the reach of the program.
ICC is proud of Griffin and his accomplishments, as his outstanding achievements are further strengthening community partnerships. Congratulations to Griffin.