Crafting Careers: Cyle's Dedication to Apprenticeship Excellence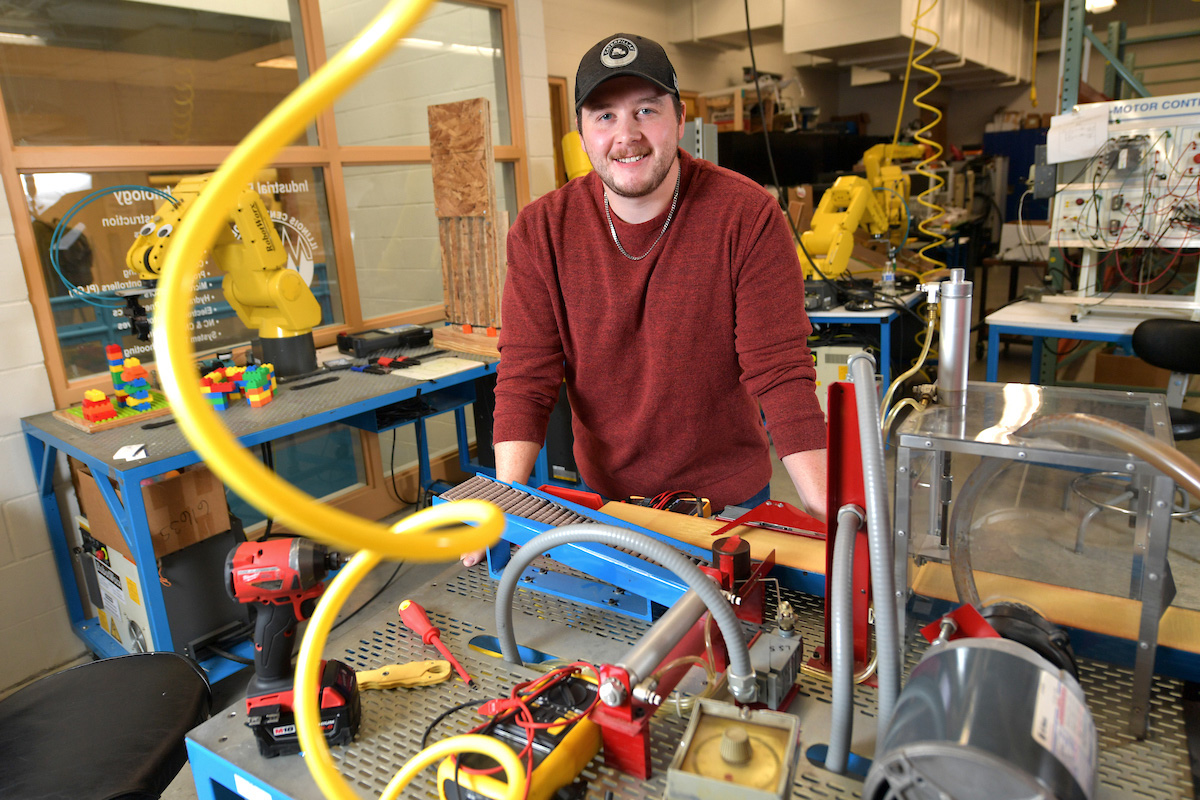 Cyle's journey from high school construction work to becoming an Industrial Maintenance and Electrical apprentice at Caterpillar showcases the value of apprenticeship programs and the practical approach to education. His decision not to go to college immediately after high school reflects the uncertainty many individuals face when determining their career paths.

The opportunity to become an apprentice at Caterpillar in industrial maintenance and electrical work proved to be a turning point for Cyle. Balancing full-time work, remodeling a house with his wife, and pursuing an Industrial Maintenance Technology associate degree at ICC is an impressive feat that speaks to his dedication and time management skills.

Maintaining a 4.0 GPA throughout his coursework while enjoying the classes and applying what he learns to real scenarios at work is a testament to the effectiveness of ICC's programs. Cyle sees apprenticeship programs as an excellent way to acquire practical skills, gain work experience, and secure a job in the skilled trades even before completing the degree.

For Cyle, National Apprenticeship Week holds significance in bringing attention to the teachers and students involved in these programs, as well as creating awareness for those exploring potential career paths. His future plans include returning to Caterpillar as a full-time Industrial Maintenance and Electrical Technician, a testament to the seamless transition from education to employment facilitated by apprenticeships.