Building Futures: Caden Williams' Fast Track to Success Through Apprenticeship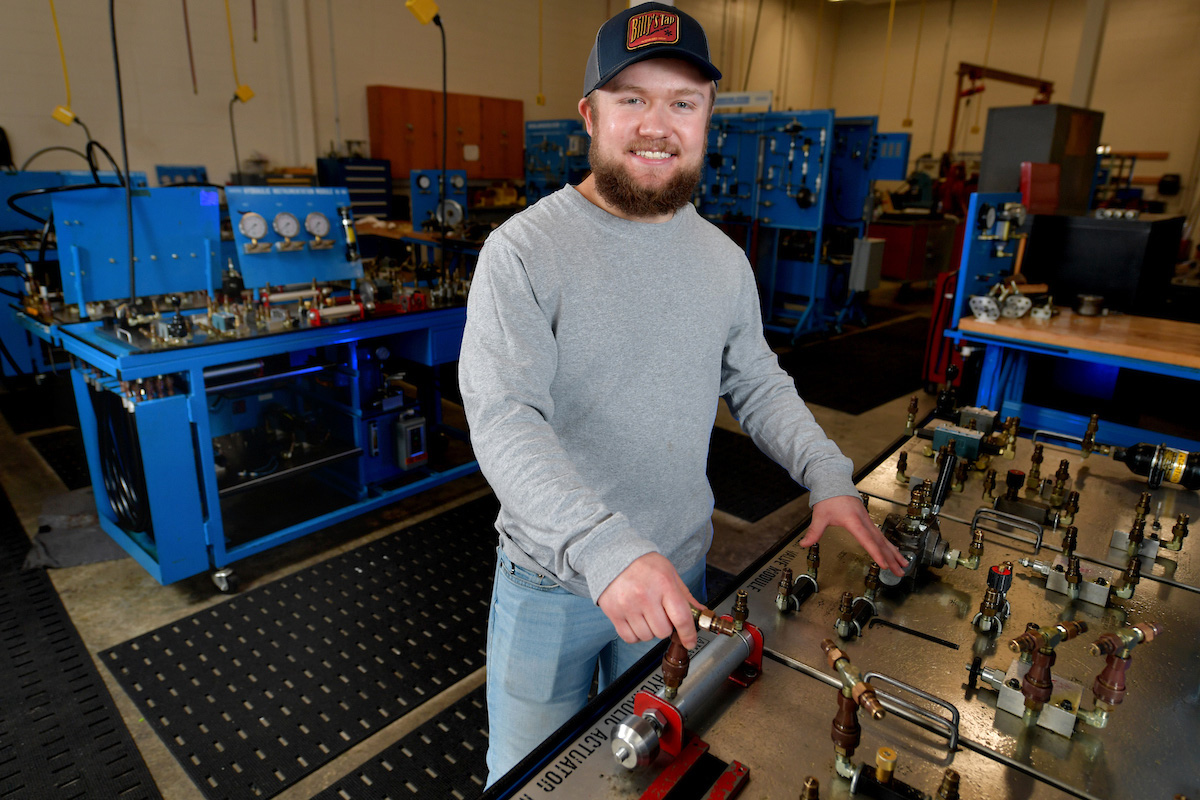 Caden Williams, a May 2022 high school graduate, is swiftly carving out a rewarding career, surpassing many of his peers in earnings, all thanks to the apprenticeship program facilitated by community partners Illinois Central College and Caterpillar Inc.
Like numerous others, Caden found himself uncertain about the next steps after high school but was determined to work hard and secure a lucrative income. Initially not considering college, Caden now recognizes ICC as an invaluable experience and an excellent opportunity for education.
Apprenticeship was the best route for me because I gained experience in the skilled trades while getting an associated degree.

Caden Williams
What makes it even more appealing is his employer covers the full cost of his tuition, books, and tools. In just two years at ICC, coupled with on-the-job training, apprentices like Caden can attain a Journeyman electrician's wage, surpassing the average income of many occupations requiring four-year degrees. This early success is life changing for Caden and his girlfriend, enabling them to comfortably pursue homeownership and raise a family.

Highlighting the significance of drawing attention to skilled trade apprenticeships in the area, Caden emphasizes that apprentices are the future of the workforce. He believes Apprenticeship Week serves as a crucial platform to ignite interest in apprenticeship programs, allowing individuals to explore alternative paths.
Reflecting on his ICC experience, Caden acknowledges program coordinator, Amanda Nordstrom, and Industrial Maintenance professor, Steve Flinn, for their unwavering support, motivation and for demonstrating his potential for excellence. He commends ICC as an integral part of the Caterpillar program, asserting they couldn't have chosen a better college declaring it to be the premier program in the area.