Golda Ewalt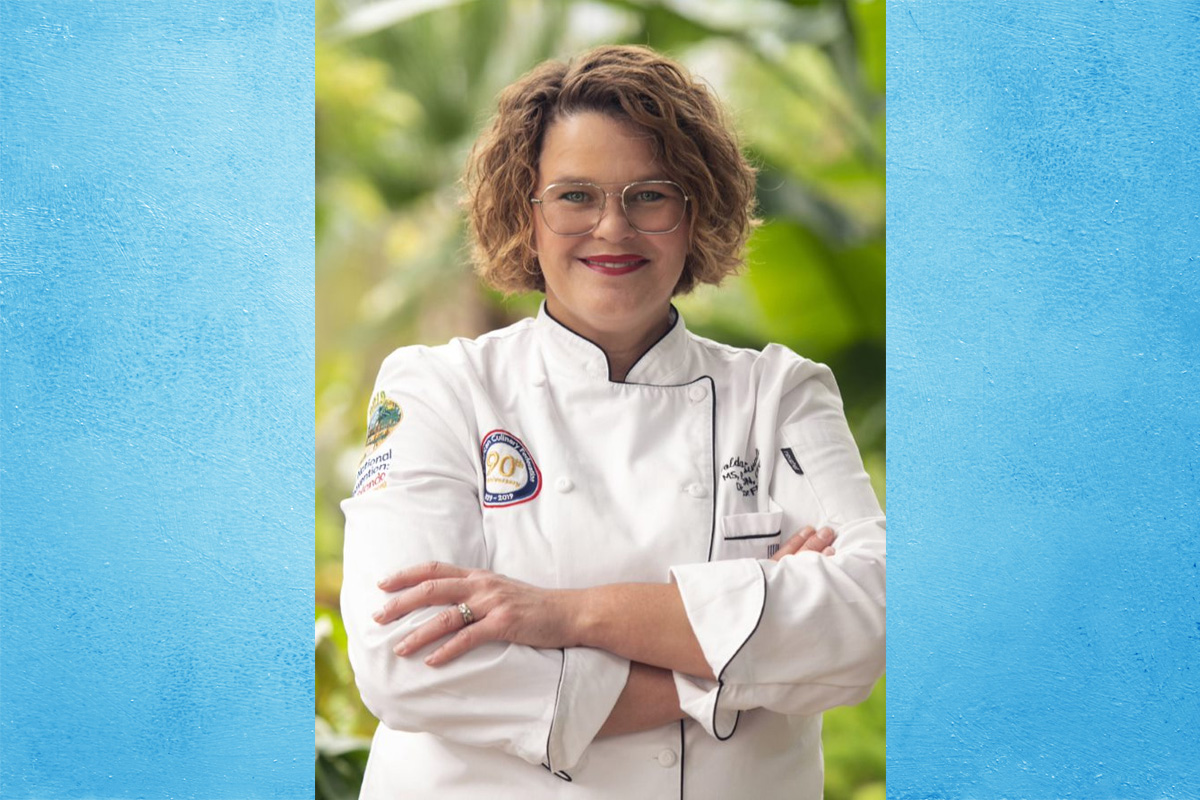 ICC Class of 2011 (Culinary Arts)
Director, Food and Nutrition Services, OSF HealthCare Saint Francis Medical Center
Tell us about the career path that led you to your current job.
A close friend of mine got me interested in pursuing my culinary degree at ICC. She would talk about all the amazing foods she made during lab classes and often brought me samples of the bakery products she produced. I started at ICC in my early 40's and was working full-time at OSF. I was able to transfer in my general education classes, so I only had to take the culinary classes for my degree. When I started at ICC, I had a bachelor's and master's degree. I was able to work full-time and take one culinary class at a time.
As a registered dietitian, I've always provided education about health and nutrition to help others. I worked with patients in hospitals, taught nutrition classes and culinary demonstrations. I worked as a food service manager, leading the team that served patient meals. After this, I became the Director of the Dietetic Internship Program and lead interns working toward becoming registered dietitians. We have interns come to OSF from all over the United States to gain clinical and community experience. I also became the catering manager, and this is where my education at ICC helped me to build a successful catering team. Four years ago, I became the Director of Food and Nutrition Services.
How did ICC shape your future or help you attain your professional goals?
My culinary degree gave me confidence and education that helped me to expand my work at OSF. As a chef, you lead a team, and it takes everyone to successfully execute events. I work with a great team at OSF we work very well together. Through my time at ICC, I became involved in the local chef association and still enjoy all the learning opportunities and networking. I have a group of chef friends that have mentored me along my journey.
What does it mean to you to be able to teach at ICC and educate future ICC alumni?
Helping others to grow and learn is rewarding! I teach culinary nutrition and show aspiring chefs how to incorporate healthful ingredients into recipes. I want to expose the students to nutrient dense food like whole grains, fermented foods, cruciferous vegetables, and legumes. We work to bring a skilled and innovative workforce to the culinary community.
What advice would you give current students at ICC to succeed?
It is imperative to be open to feedback. Cooking can be very personal, and you need to listen to feedback from the culinary professors. The professors have a rich background and give feedback to the students to improve their skills. Volunteer or work in your field of study. You can build relationships through volunteering, and these can lead to future job opportunities. The Heart of Illinois Professional Chef Association is a great place for ICC culinary students to network and meet chefs in the Peoria area.
For culinary students I recommend to constantly practice the craft, experiment, and learning new techniques. Food is so much fun and there is always something new to learn. Stay on the course and work hard. Education can be life-changing on so many levels and open the door to amazing opportunities.