Genetic Roulette Movie Event
In celebration of Earth Month, SAFE (Student Association for the Environment) is showing the movie Genetic Roulette about genetically engineered foods on April 11.
12 noon –Student Lounge on the East Peoria Campus
6:30 pm — Performing Arts Center with opening remarks by Hope Placher, PA and information tables from various local environmental groups and organic farmers.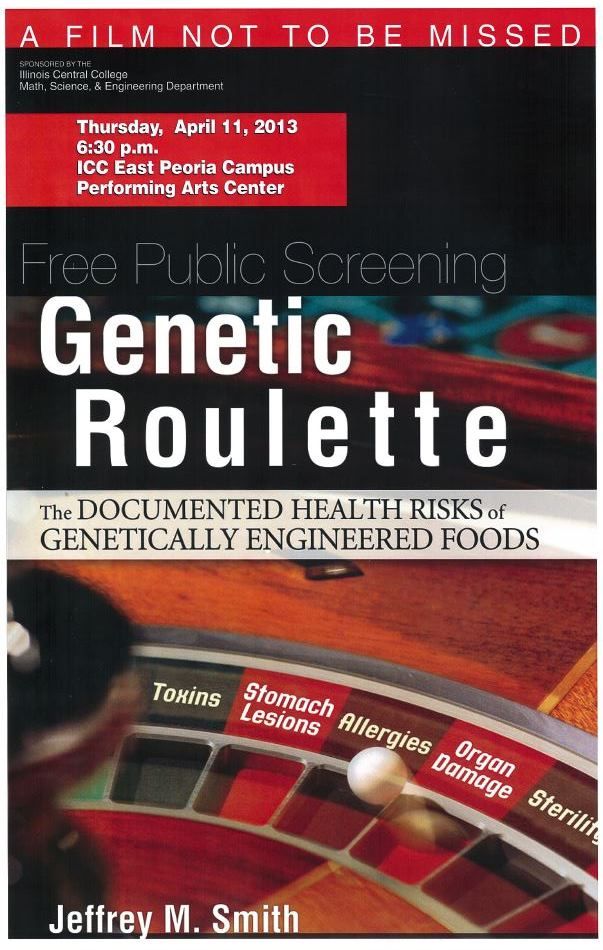 Sponsored by: Sierra Club of Peoria, Peoria Families Against Toxic Waste, and SAFE.