Distinguished Alumnus Award
The Distinguished Alumnus Award recognizes former students who have achieved success in their chosen field while providing humanitarian services to benefit society and demonstrating continuing support of education and community colleges.
Meet the 2022 Winner – Dr. Jonathan F. Sauder
Dr. Jonathan F. Sauder was homeschooled before ICC and earned his Associate in Engineer Science early in 2007. He later attended Bradley, and achieved a PhD at the University of Southern California. A past winner of the Presidential Early Career Award for Scientists and Engineers, Jonathan is a Deputy Manager for the Office of Technology Infusion at NASA's Jet Propulsion Laboratory.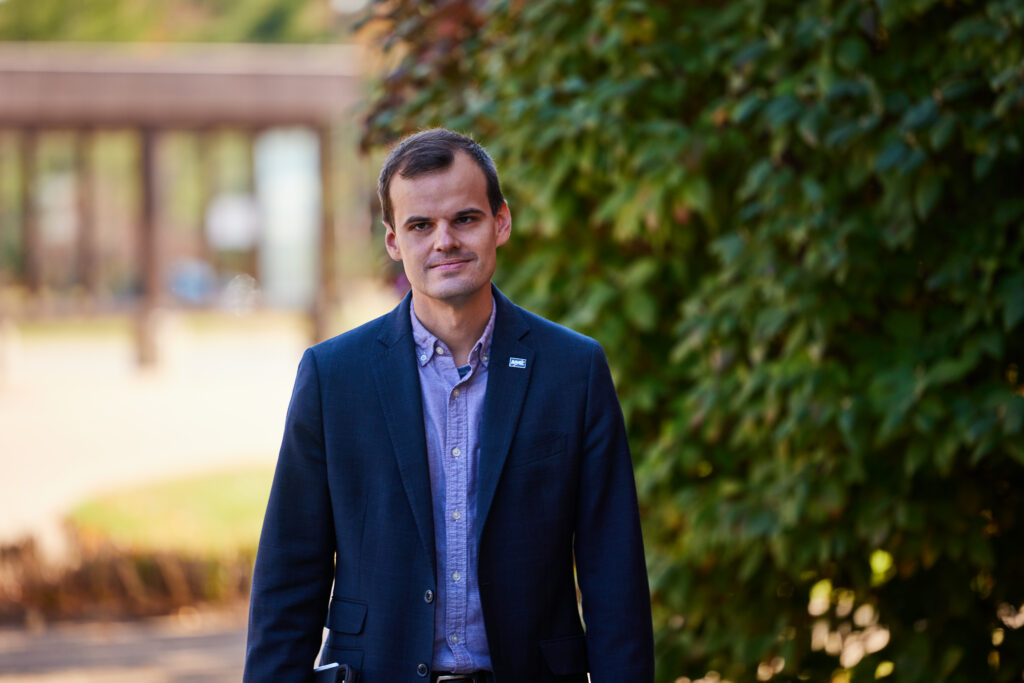 Nominate the Next Distinguished Alumnus
We want to recognize an outstanding ICC Alumnus who has excelled in the three areas listed below:
Achievement within his/her field or work or expertise
Committed to improving education in the ICC district
Outstanding service to the community
To nominate an ICC Alumnus, fill out the form below.
Nominations are due March 31. Any nominations received after will be considered for next year's award. An individual can only receive this award once in a ten year period.
Previous Winners
2000 – 2021

Sean Arians (2021)
Christopher McCall (2020)
Ronald Givens (2019)
Rachel Reliford (2018)
Sheri Poe-Pape (2017)
Sue Yoder Portscheller (2016)
Matthew Pruitt, Pharm.D. (2015)
Timothy L. Elder (2014)
Dr. Phillis Dewitt (2013)
Cindy Stein (2012)
Gary List (2011)
None (2010)
Kim Blickenstaff (2009)
Dr. Rebecca Wood (2008)
Melody Reynolds (2007)
Tim Wiles (2006)
None (2005)
Lisa Merkel Snow (2004)
Kevin Finch (2003)
Sharon Doubet (2002)
Mary Beth Kiefner RN, MS (2001)
Tom Russell (2000)

1985 – 1999

Pete Fandel (1999)
David A. Facker (1998)
David W. Johnson (1997)
Clifford L. Bateman (1996)
Dr. Katheryn M. Fritz (1995)
Aurthur Mae Perkins (1994)
None (1993)
G. Edward Murphy (1992)
Catherine Weinberg Haase (1991)
Dr. Joan M. Besing (1990)
Jayne F. Bloomfield (1989)
Judith E. Schaer (1988)
Jeffrey L. Mills, DVM (1987)
Carol R. Yates (1986)
Cheri Y. Burrell (1985)
Alumni Association
---
Mon-Thu: 8:30 am – 4 pm
Fri: 8:30 am – 12 noon
Or by appointment